Restorative Dental Products
We're the minds behind some of the industry's most recognized restorative dental products. We bring our unmatched experience and expertise to OEM partners around the world to deliver differentiating product solutions.
We have a reputation for quality — in both the products we deliver and the services we provide. Our full service capabilities bring unparalleled value to our partners enabling us to solve any challenge. Whether you're entering the segment for the first time or looking to extend your market reach in the restorative dental space, our knowledge, expertise and in-depth industry experience paired with our concentrated capabilities makes us the choice partner for restorative dental products.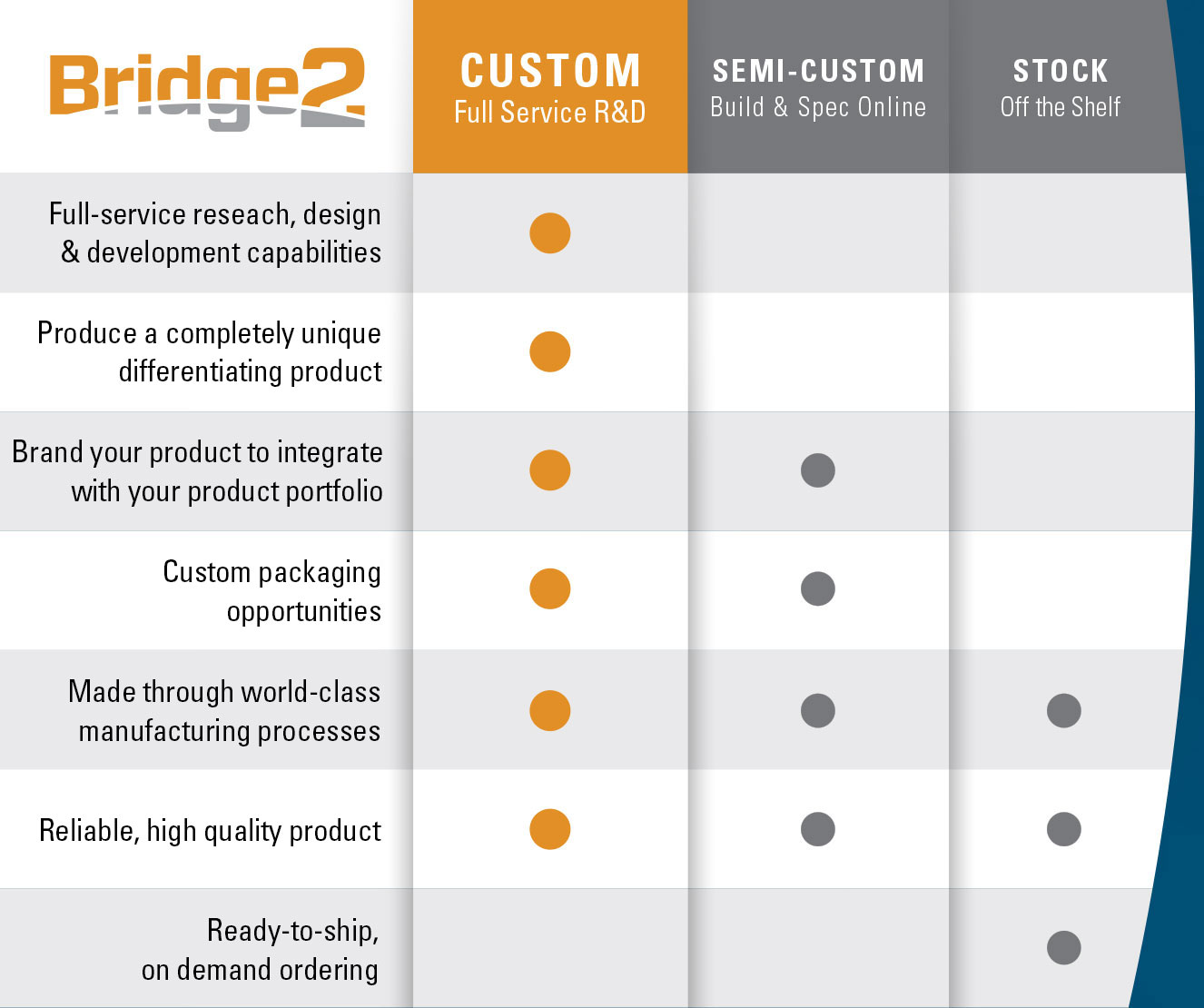 We're our partners' Bridge2 market growth, Bridge2 market share, and Bridge2 differentiation, diversification and innovation. We're the Bridge2 where you want to be.
"Working with Bridge2 is always a great experience.
They just get it — which makes it easy to collaborate because they understand our challenges and our customers."
---
"The quality, but also their flexibility in terms of being able to meet our demands related to timing,
deadlines or quantity is what I appreciate the most about working with Bridge2."
---
"As an international customer, I need manufacturers I can count on.
Someone who is responsive, flexible and easy to communicate with. Bridge2 is that trusted partner for me."