Preventative Dental Products
For more than a century, our organization has been recognized as a leader in preventative oral care. From pioneering the first disposable prophy angles, to introducing many ground-breaking product technology advancements, we know the industry and where it's going.
We have a reputation for quality — in both the products we deliver and the services we provide. Our full service capabilities bring unparalleled value to our partners enabling us to solve any challenge. Whether you are looking to diversify and expand in an existing segment or enter it for the first time, we have the expertise, resources and capabilities necessary to make you successful in preventative oral care.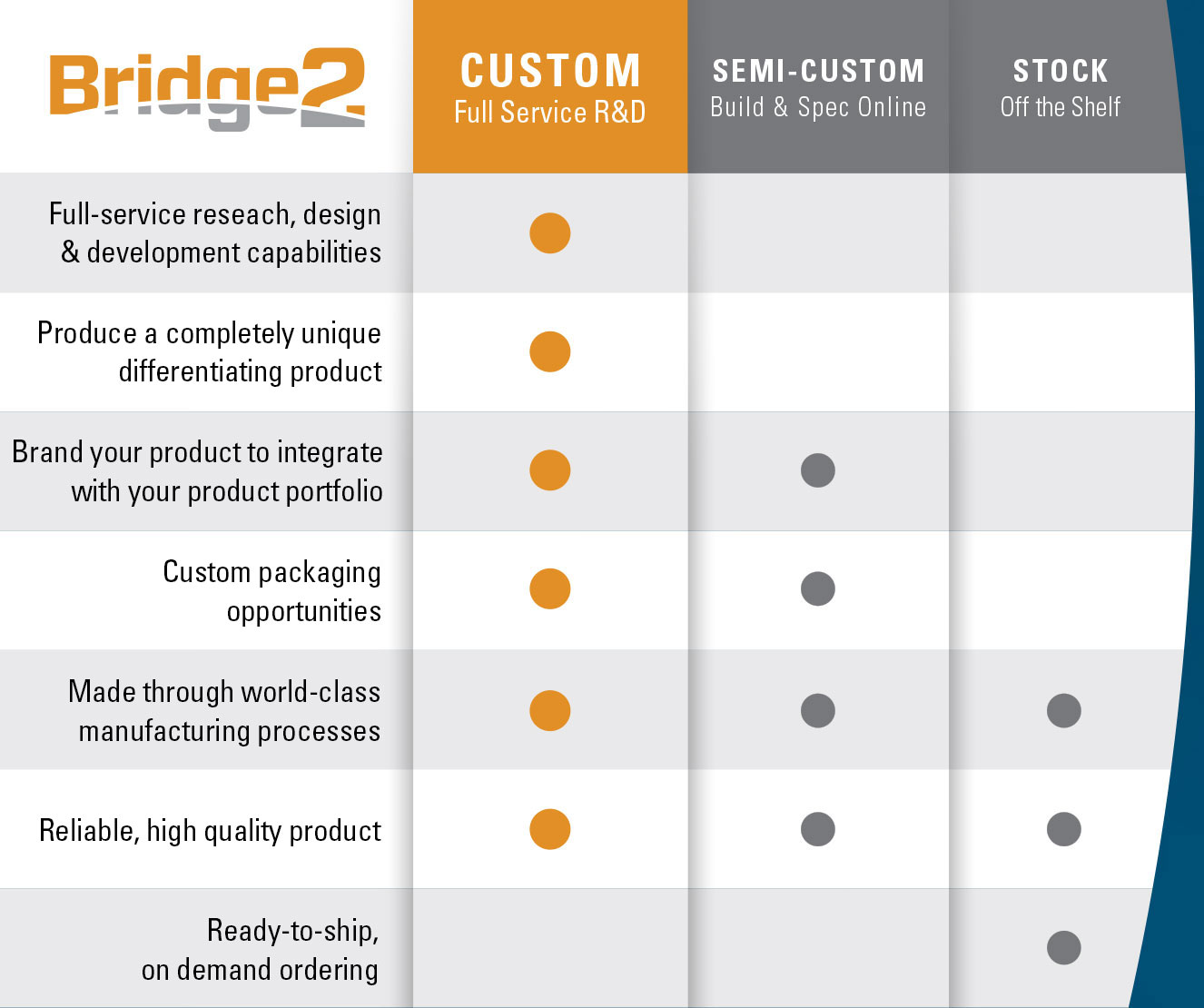 We're our partners Bridge2 market growth, Bridge2 market share, and Bridge2 differentiation, diversification and innovation. We're the Bridge2 where you want to be.
"Bridge2 is a great company to work with. We can always rely on them to deliver high quality
products and service on time and to the specs we defined."
---
"Bridge2 was able to look at our needs with a fresh perspective.
They went above and beyond to realize the best solution for us."
---
"We have been able to enter new markets and expand our reach.
Bridge2 enabled us to expand our portfolio so we could be more competitive."